← All news
Throwback to the European Forum for Industrial Biotechnology & the Bioeconomy (EFIB) 2023 in Rotterdam 

Last week almost 400 attendees gathered from all over the world for the European Forum for Industrial Biotechnology & the Bioeconomy (EFIB). Our managing director Annemiek Verkamman opened the conference that was taking place in Rotterdam this year. Various biotech companies (and members of hollandbio) shined on stage with inspiring talks and via interesting panels, and there were lots of opportunities for networking before and during the congress.
We are the Netherlands
This year's edition of the premium partnering conference, hollandbio and topsector ChemistryNL made sure to welcome the EFIB delegates in our country. On Monday evening we organized a pre-EFIB drink in Rotterdam, bringing the delegates together already before the event started. During the conference itself, a striking orange NL booth served as a central information point for international visitors to showcase what the Netherlands has to offer including videos of various Dutch biotech companies. A sustainable handmade orange Dutch bike was raffled at the second day of the conference, generating lots of interest and attention.
Dutch sector on stage
On the pre-conference day during the Swift Pharma Summit hollandbio's Wieteke Wouters delivered a convincing talk on advanced biomanufacturing for economic development by sharing light on the many chances of biotechnology for a more sustainable, healthy and prosperous future.
During the plenary opening hollandbio's Annemiek Verkamman opened the conference and mentioned Rotterdam to be "a fitting location, as the city's motto 'Don't bullshit, just work' (niet lullen maar poetsen) applies to biotech entrepreneurs around the world."
Sarah Resinger, Chief Science and Research Officer of DSM-Firmenich delivered a keynote speech during the plenary morning and ChemistryNL chair Jacqueline Vaessen explained the role of the Dutch government, which was proceeded by a lively panel discussion including Meatable Founder and CTO Daan Luining and Kevin Madden, SVP of Ginkgo Bioworks.
In the afternoon Hille van der Kaa, COO and founder of Those Vegan Cowboys presented on novel approaches for food system innovation during the food, feed and nutrition session. Aniek van der Woude, R&D Manager at Photanol gave a presentation on bioprocesses and technologies supporting the bio-based transition, while Linda Dijkshoorn, CEO and founder of EV Biotech, spoke on sustainable finance opportunities and challenges for bio-based innovations. Adam Burja, Head of Biotechnology, Science & Research at DSM-Firmenich presented on biomanufacturing Europe's industrial transformation.
Wednesday afternoon hollandbio's Rianne formally handed over the national host position to Bioeconomy for Change, the French bioeconomy network.
Thank you and see you next year!
We were extremely pleased with the amazing speakers and delegates and had a great time as local host partner, contributing to putting European industrial biotechnology in the spotlight and reflecting on what Europe needs to be a leader, resilient and competitive in the field. We would like to thank EuropaBio and K.I.T. Group GmbH for their amazing support in making EFIB a great success once again. We are looking forward seeing you all again November next year at EFIB 2024 in Marseille, France!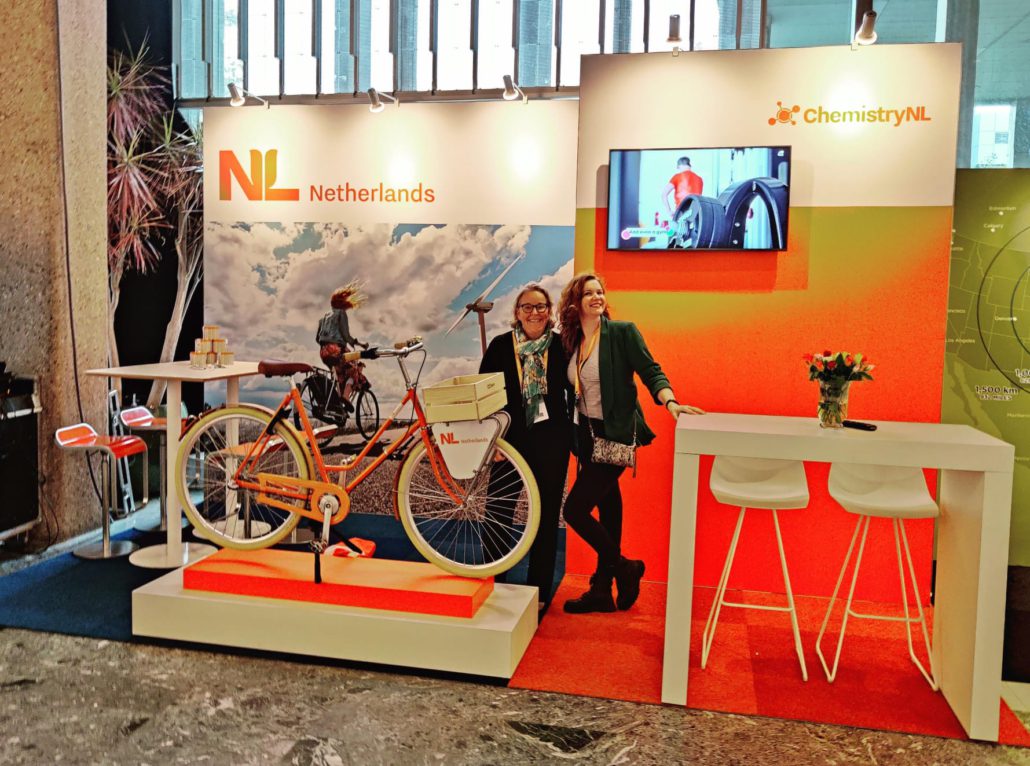 https://www.hollandbio.nl/wp-content/uploads/2023/10/CFAD804B-8BB4-4A8D-AFF1-61F4787A35FE.jpeg
1323
1779
Dina Diek
https://www.hollandbio.nl/wp-content/uploads/2018/01/logo3.png
Dina Diek
2023-10-31 15:02:42
2023-11-20 16:38:54
Throwback to the European Forum for Industrial Biotechnology & the Bioeconomy (EFIB) 2023 in Rotterdam