← All news
Science no longer fiction at the HollandBIO Year Event 2023 
Last Thursday we thanked our members and closest contacts for their efforts and support at this year's HollandBIO Year Event. We look back on a jam-packed innovation program with inspiring entrepreneurship and a healthy dose of humor, covering diverse applications of biotechnology. From storing large datasets in DNA to arming bananas with pest resistance – it became evident once again that the possibilities of biotech are endless.
After a warm welcome, HollandBIO's Annemiek kicked off the plenary program by taking us on a journey through the ongoing bio revolution. Annemiek: "We often do not realize a revolution is happening when we are going through one. But as a recent publication by McKinsey also illustrates: advances in biological science could help the world overcome its most pressing challenges in health and sustainability." And what do we need to translate science into real impact? A sniff of Biotech Booster perhaps? And of course: Biotech entrepreneurs! Aka, the people that are crazy enough to think they can change the world. Three of them took the stage to tell us more about their inspiring journeys through the sector, that led to the discovery of ground-breaking innovations that can make the world a safer, healthier and more sustainable place.
Our first keynote, Jack Peart, Chief Business Officer at Tropic Biosciences, set the ball rolling by explaining how the Norwich-based company makes tropical agriculture more productive and sustainable using cutting-edge innovations. With lots of enthusiasm he explained how the growing seed company applies its unique gene editing tool to improve crops for the benefit of growers, consumers and the planet. Think of biologically decaffeinated coffee, bananas resistant to Panama disease, and rice with increased yield. Best of all: Tropic's gene-editing technology can be used to edit organisms without making them transgenic, which significantly reduces R&D costs and time to market. And its applications lie not only within tropical crops, with partnerships set up in non-tropical agriculture and human therapeutics as well. Jack: "As much as I love a strong cup of coffee, we focus on decaffeinating the beans itself. It is much more efficient than the current process."
We continued the program with Emily Leproust, CEO and Co-founder of Twist Bioscience, who shared insights into potential of the company's synthetic DNA tools to make a positive difference in diverse fields like medicine, agriculture and industrial chemicals. She illustrated the amazing journey Twist went through in the last decade, during which ambitious ideas developed from concept to reality, most impressive of which was the use of DNA to store digital data – a powerful method that offers a sustainable solution to the exponentially growing data storage demands worldwide. Emily: "It might sound like science fiction, but I promise storing a google database in DNA the size of a sugar cube is just science."
Our final keynote, Paul Stoffels, CEO of Galapagos, shared insights into the challenges of health innovation and how the biotech industry forms the essential link between science and patients. With an impressive track record up his sleeve, Paul knows as no other how essential but time-consuming and costly drug development can be. Besides going over the brand-new strategy for the Belgian company, he walked us through his life-time work on optimizing HIV treatment. A project with great success: instead of taking 18 pills twice a day, patients now only need one injection every other month. Paul: "Developing a successful medical treatment takes years, but it is enormously rewarding to stay with it and never give up." 
We concluded the plenary program with a good laugh, as Roel Maaldrink from Voxpop took the stage, showing a video he recorded at the start of the event, in which he asked people from the audience to explain their work in biotech to the layman. He started small, by asking: "How would you explain your work to an 8-year-old?", which soon escalated into questions like: "What would your job look like as modern dance?". It became clear that even in such a diverse sector as biotech, everyone is facing the same challenges – a good conversation starter for the following borrel, where there was plenty of opportunity for networking and even a (modern) dance for those who had gotten the taste.  
We thank all who were present for making this another successful edition of the HollandBIO Year Event. We look forward to next year already! Until then, you are welcome to join us at the many other HollandBIO-events of 2023.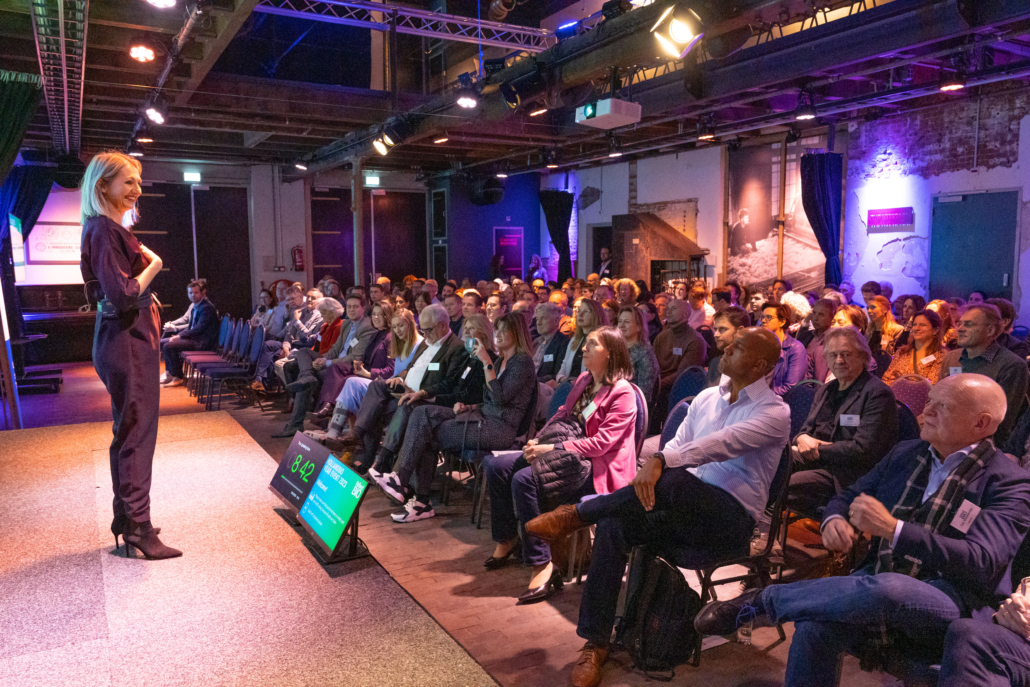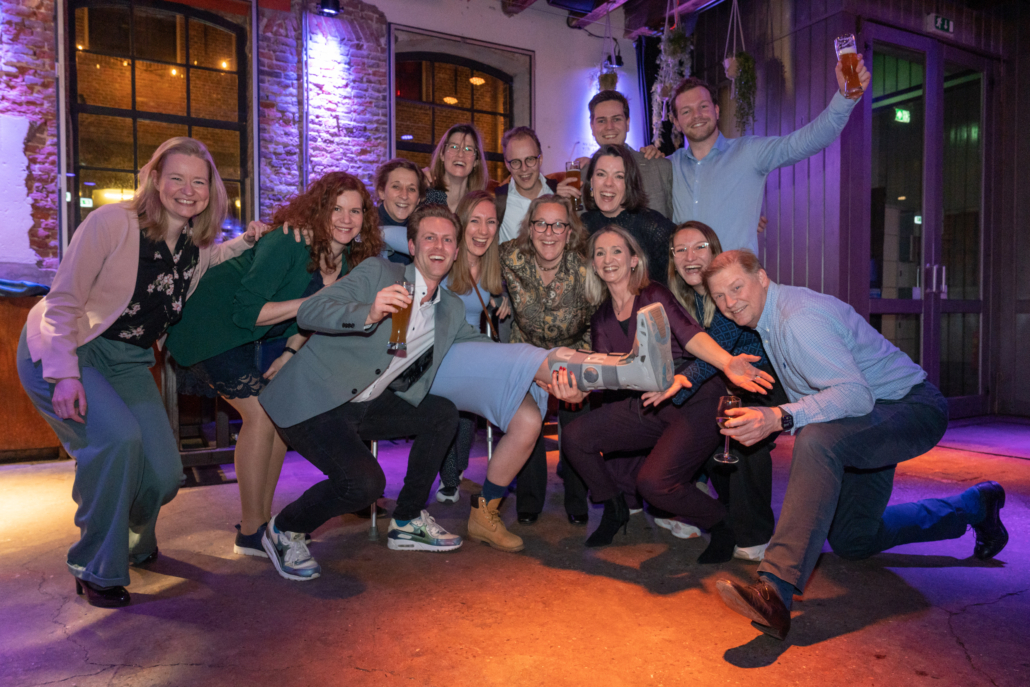 https://www.hollandbio.nl/wp-content/uploads/2018/01/logo3.png
0
0
Dina Diek
https://www.hollandbio.nl/wp-content/uploads/2018/01/logo3.png
Dina Diek
2023-01-24 16:30:31
2023-01-25 11:01:58
Science no longer fiction at the HollandBIO Year Event 2023