← All news
Kadans Science Partner proud member of HollandBIO
HollandBIO is growing rapidly. Our members mirror the biotech sector: from start-ups to the big firms active in healthcare, nutrition or the biobased economy. They are the pioneers, the movers and shakers that form the heart of the sector. Today, we welcome Kadans Science Partner to the HollandBIO community!
Backed by up-to-date knowledge and international experience, Kadans Science Partner creates stimulating innovation environments by offering real estate solutions and inviting tenants to a flourishing innovation ecosystem.
The mission of Kadans Science Partner is to create and support an innovation ecosystem with a dedicated focus on knowledge intensive sectors, like life sciences & health, high-tech and agriculture & food. We support innovation, success and further growth of companies, educational and research organizations.
Kadans Science Partner offers tailor-made accommodation, including specific R&D facilities. Due to our scale and specific focus, Kadans is able to develop efficiently, with attractive rent levels. In addition, we are able to design, realize and manage the desired laboratory and office fit-out.
On top of the accommodation and excellent property management, Kadans offers a broad range of ecosystem services tailored to the needs of our tenants, so that they can be innovative and successful.
Tenants of Kadans have access to a network of innovation ecosystems on science parks and campuses throughout Europe, and are connected with multiple universities, other education and research organizations, promising start-ups, scale-ups and corporates in knowledge intensive sectors.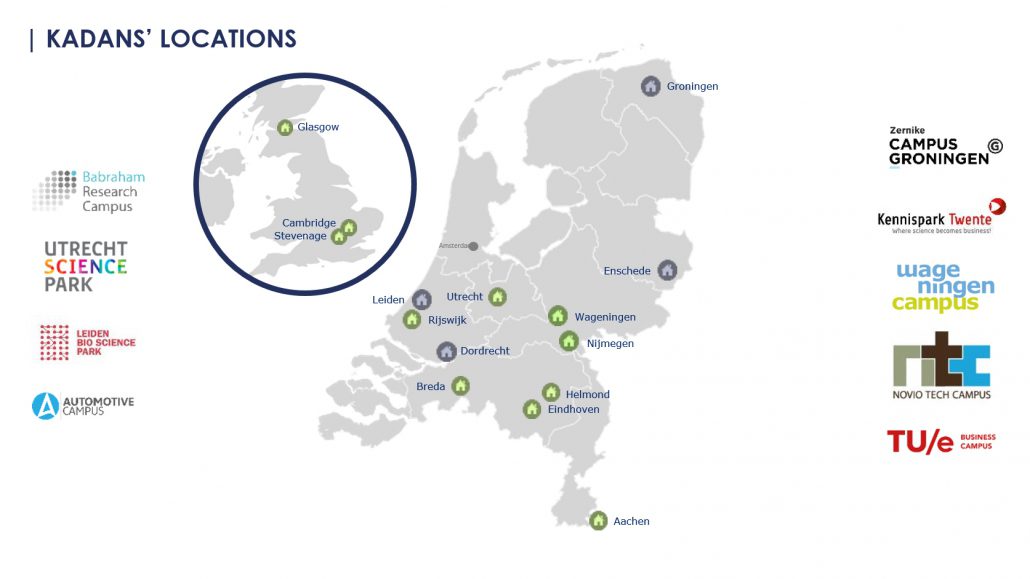 Kadans' international ecosystem currently consists of 13 European science parks and campuses, where it facilitates over 275 tenants. On all these campuses we offer tailor-made accommodation in combination with ecosystem services.
Some other examples of the ecosystem services that we offer to our tenants are: network and community events, shared lab facilities and instruments, meeting facilities such as meeting rooms, auditoriums and food and drink facilities, incubator & accelerator programs and multiple business services like legal and intellectual property services.
Are you interested in our tailor-made accommodation combined with varied ecosystem services? Please contact us by phone +31(0)411 625 625 or e-mail: info@kadans.com; or visit our website for more information: www.kadans.com.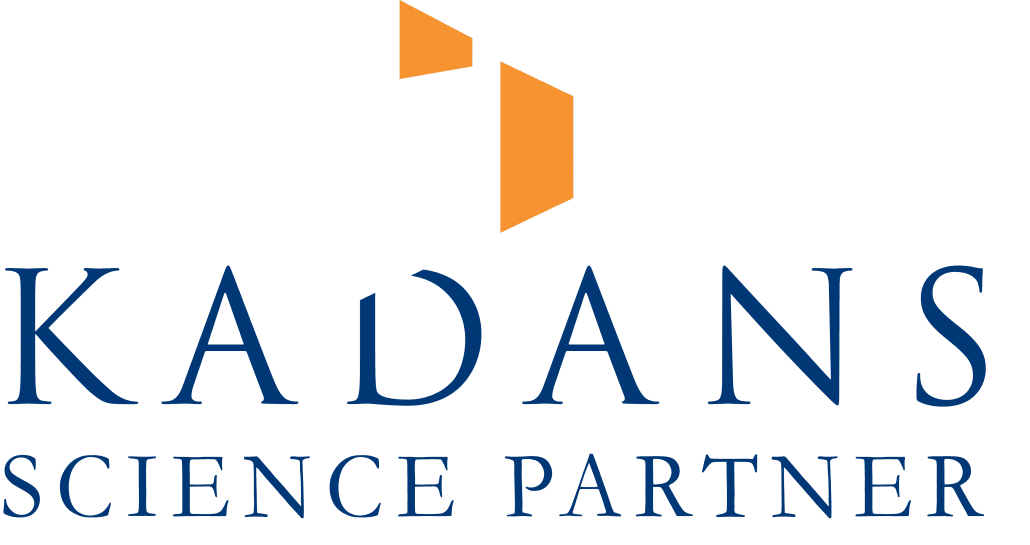 https://www.hollandbio.nl/wp-content/uploads/2018/01/logo3.png
0
0
HollandBIO
https://www.hollandbio.nl/wp-content/uploads/2018/01/logo3.png
HollandBIO
2020-03-03 17:48:32
2020-03-03 17:48:57
Kadans Science Partner proud member of HollandBIO