← All news
HollandBIO welcomes Those Vegan Cowboys as a new member
HollandBIO connects, represents and supports the Dutch life science sector. We are very proud that we already represent over 270 companies: from start-ups, small and medium-sized companies to large companies, active in health, food or biobased economy. Today we welcome Those Vegan Cowboys! Precision fermentation pioneers Those Vegan Cowboys granted HollandBio an interview with their leading lady: Margaret, the world's first milk-giving Stainless Steel Cow. An Iron Lady in the truest sense of the word, paving the way to cowless – but very real – cheese.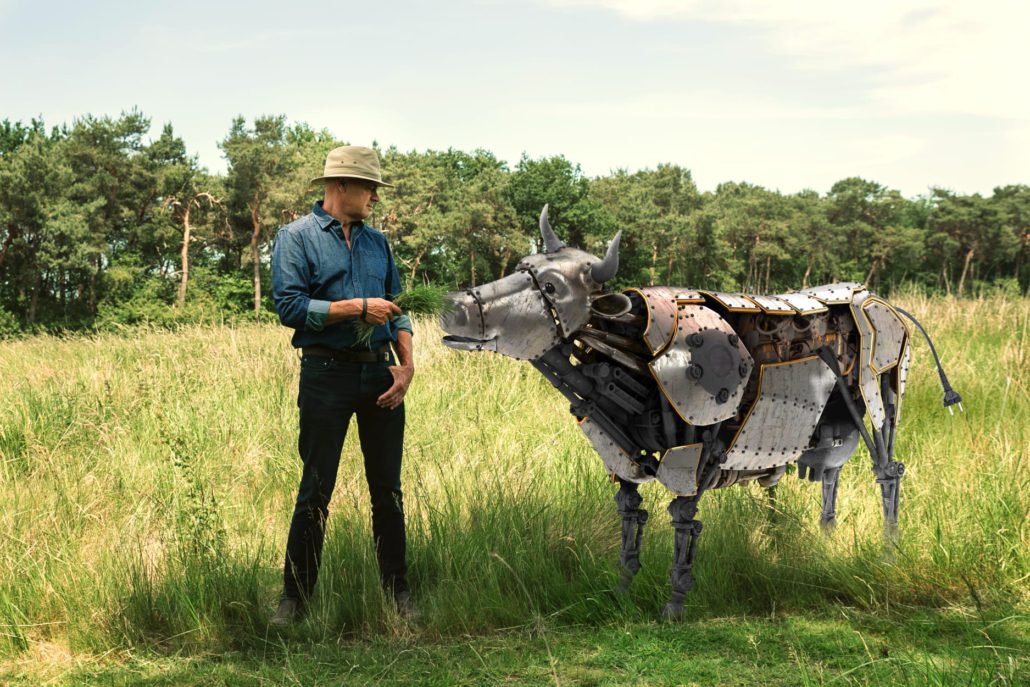 Those Vegan Cowboys – Margaret, the Iron Lady
As the original Stainless Steel Cow, Margaret is the one Those Vegan Cowboys work tirelessly for in their milk lab, located in Ghent, Belgium. Although *very* high maintenance, she inspires and motivates them.

Margaret, what is your raison d'être?
It's agreed that cheese tastes great (and cows are amazing). It's also agreed that we can't keep making cheese the old way. Free the cow from cheese production, and the downsides of dairy are practically annihilated. What dairy needs, is an iron lady.
That is why Those Vegan Cowboys created me, the first Stainless Steel Cow. I eat real grass, and real milk proteins come out. Just like in the olden days. Not to brag, but my energy conversion is at least 5 times more efficient than that of an old school cow.
Considering my revolutionary calibre, I was named after Margaret Thatcher, the first female prime-minister of the United Kingdom, who famously spoke the words: "There is no alternative". As a lady who is actually made of metal I take things a step further and would like to state: "I am the alternative".
Apart from creating casein out of grass, an important job of mine is to keep morale high among the lab cowboys.

Impressive. Where can we admire the results of your work?
Margaret's Finest isn't on the market yet, but cheese fanatics all over Europe can look forward to real grass-fed cheese & milk products, made with the help of microbes.

Yeasts and fungi are my little allies – by genetically altering them, they learn how to express casein (milk protein) genes. Caseins are then produced large scale by grass-fed fermentation. The process is a lot like brewing beer but instead of alcohol, you get milk proteins. Once we manage large scale production, we can recreate every cheese known to mankind. Italian, French, Dutch, Spanish, Greek.

This technology is called precision fermentation. It has been 50 years in the making and is now widely believed to revolutionize dairy production world wide.
That's some ground breaking stuff, just how we like it at HollandBIO. How's the work coming along?
With great pride I can share with you that things are going splendidly at the lab. The first caseins have been spotted and the all important food legislation trajectory for our new type of cheese has been set in motion. Our team of lab cowboys recently got new enforcements and they are working hard on upscaling and refining the production process.

How do you see the future of food?
These are exciting times we live in. Here we are, standing at the cusp of a new golden age of biotech, the Eldorado before us taking more and more shape each day. In our case, I think it's safe to say we've only yet scratched the surface of what microbial fermentation can do.
It is very clear how we can feed the growing world population, and feed it well and with great dignity. Going plant-based is the key and as a generation, we are holding it.

Wow. Final thoughts?


I'd like to end this fruitful conversation with the immortal words of my namesake:
"To be truly free, you must have a deep love of liberty".
I'm convinced that if we want to live in total harmony with each other, the planet and our fellow creatures, we'd better embrace liberty on all levels. Cows 'n' calves included.


Intrigued? Follow Margaret and her tireless team of Those Vegan Cowboys at
https://thosevegancowboys.com/
https://www.linkedin.com/company/those-vegan-cowboys-grassroots-bandits
https://www.instagram.com/thosevegancowboys/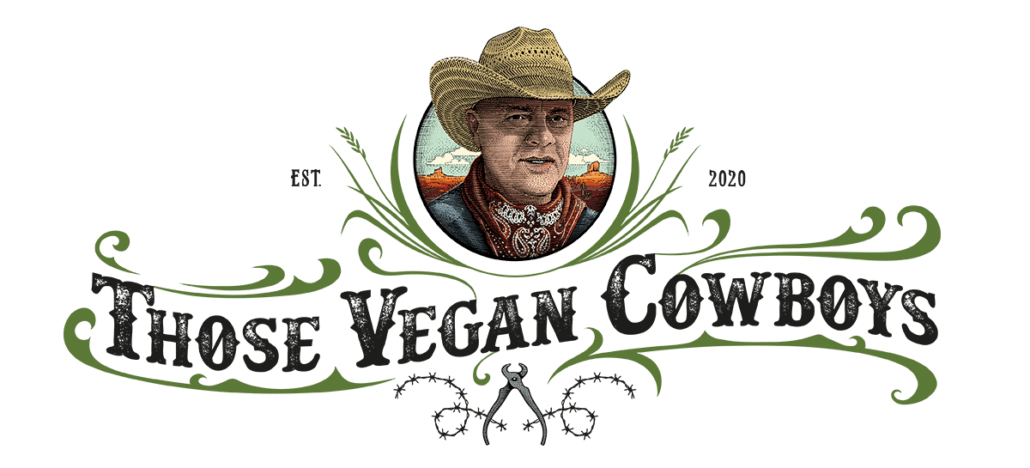 https://www.hollandbio.nl/wp-content/uploads/2018/01/logo3.png
0
0
HollandBIO
https://www.hollandbio.nl/wp-content/uploads/2018/01/logo3.png
HollandBIO
2022-11-15 16:15:59
2022-11-15 16:16:00
HollandBIO welcomes Those Vegan Cowboys as a new member