← All news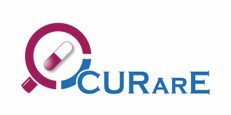 HollandBIO connects and supports the Dutch biotech industry. We currently represent 175 companies in the field of medical, agrifood and industrial biotech. And, HollandBIO is growing steadily. Today, we are proud to announce that Curare Consulting joined our community.
CURARE is a Dutch consultancy company specialized in designing strategic early clinical programs for pharmaceuticals, medical devices and specialty foods. CURARE experts provide biotech and pharma companies with the optimal development path for their compound within the budget and time-constraints given. In the translational and early clinical phase, CURARE accelerates achievement of Proof-of-Concept, whilst improving probability of success.
CURAREs main areas of expertise include:
Strategic clinical drug development using innovative clinical development plans and study designs which mitigate risks and enable informed and step-wise decision making.
Clinical pharmacology programs selecting the optimal dose regimen and designing clinical pharmacology studies supporting the label text at marketing authorization.
Clinical regulatory support towards regulatory authorities in Europe, US and Japan in various stages of development.
CURARE, founded in 2015 by Edwin Spaans, Tonke van Bragt and Ellen Hulskotte, consists of a team of early development experts with long-standing international pharmaceutical industry and consultancy experience and are known for their strong drive and pragmatic approach (www.curareconsulting.com).
https://www.hollandbio.nl/wp-content/uploads/2018/01/logo3.png
0
0
HollandBIO
https://www.hollandbio.nl/wp-content/uploads/2018/01/logo3.png
HollandBIO
2018-09-24 14:46:14
2018-09-24 14:53:58
HOLLANDBIO WELCOMES CURARE CONSULTING AS A NEW MEMBER