← All events
HollandBIO, Met Korting
23/01/20
It's high time for the finest biotech event of the Netherlands: the HollandBIO Year Event. With a jam-packed program of innovation, inspiring entrepreneurship and a good dose of humor, we thank our members and closest contacts for their endeavors. After the plenary program, the good vibes continue during dinner and on the dancefloor. We are proud to announce our internationally renowned speakers:
Plenary program
Paul-Peter Tak – Trained as a general internist, rheumatologist, and immunologist, Paul-Peter holds multiple professorships, served as Senior Vice President of GlaxoSmithKline (GSK) and founded several biotech companies in the Netherlands, UK and the US. Paul-Peter is currently venture partner at Flagship Pioneering and the CEO of Cambridge based Kintai Therapeutics.
Julie Borlaug – Through transformational plant breeding technology, Inari is creating a new horizon in agriculture that is more predictive, efficient, affordable, inclusive, and respectful of the environment. Inspired by Nobel Peace Prize winner Norman Bourlaug, "Father of the Green Revolution" and Julie's grandfather, Julie brings knowledge of external partnerships, communications and corporate relations at Inari Agriculture.
Roland Lageveen Award Ceremony
Special act: De bende van de Vooruitgang
Program
3PM Doors open
4PM-6PM Plenary program
6PM-10PM Dinner, drinks (and dance!)
Venue
MAASSILO, Maashaven Zuidzijde 1-2, 3081 AE Rotterdam
Registration
Please note: the Year Event is open for all HollandBIO members, or by invitation only for non-members.
Did you not receive an invitation while your company is a HollandBIO member? Do you have other questions? Contact us!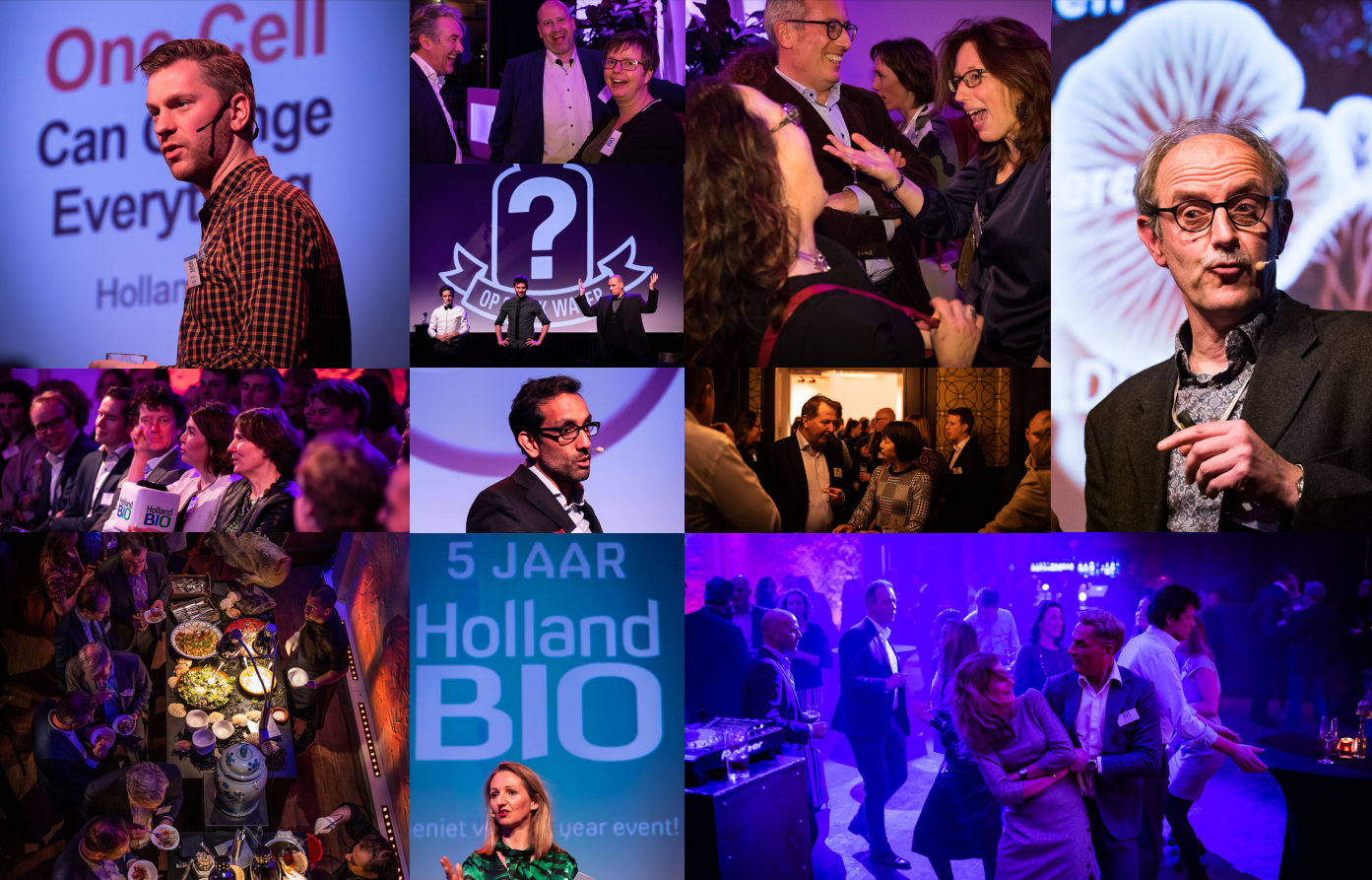 https://www.hollandbio.nl/wp-content/uploads/2018/01/logo3.png
0
0
HollandBIO
https://www.hollandbio.nl/wp-content/uploads/2018/01/logo3.png
HollandBIO
2019-11-25 17:25:06
2020-01-13 16:26:46
HollandBIO Year Event 2020