← All events
HollandBIO
08/09/21

HollandBIO is thrilled to reopen it's doors! Join us to celebrate the power of biotech at the Dutch Biotech Event 2021!
Plenary session
We are happy to welcome our plenary keynotes: Paul Sekhri, CEO of eGenesis, and Linda Dijkshoorn, CEO of EV Biotech.
Who can join Dutch Biotech Event?
The Dutch Biotech Event welcomes HollandBIO members (registration free of charge, max. 3 delegates per organization) and employees of other biotech R&D companies (registration fee €150,- p.p., max. 3 delegates per organization).
If you're not a member, nor a biotech R&D company, please contact HollandBIO's Robbert to find out more about the options to join the event.
Preregistration
Pregistration is now open. Preregister here!
Please note
Preregistration does not equal, nor guarantee a seat at the event. Ongoing COVID-19 restrictions may force us to limit the amount of registrants, or even postpone or cancel the Dutch Biotech Event. In due course, we will confirm your attendance or inform you about alternative options to attend the event. HollandBIO follows the guidelines provided by the Dutch government and the National Institute for Public Health and the Environment (RIVM).
About our keynote speakers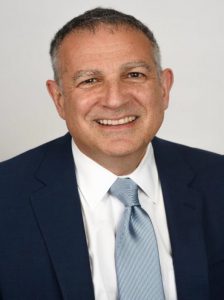 About Paul Sekhri
Mr. Sekhri has over 30 years of experience in the life science industry. His experience encompasses senior management in large corporate and venture-backed companies as well as venture capital. Mr. Sekhri is the President and Chief Executive Officer of eGenesis. He most recently comes from Lycera Corp., where he served as President and Chief Executive Officer. Prior to this, he served as Senior Vice President, Integrated Care for Sanofi from April 2014 through January 2015. Previously, he served as Chief Strategy Officer and Group Executive Vice President, Global Business Development for Teva Pharmaceutical Industries, Ltd. Prior to joining Teva, he spent five years as Operating Partner and Head of the Biotechnology Operating Group at TPG Biotech, the life sciences venture capital arm of TPG Capital. From 2004-2009, Mr. Sekhri was Founder, President, and Chief Executive Officer of Cerimon Pharmaceuticals, Inc. Prior to founding Cerimon, Mr. Sekhri was President and Chief Business Officer of ARIAD Pharmaceuticals, Inc.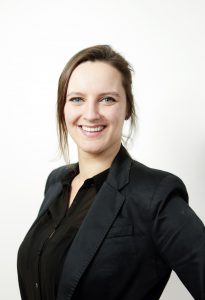 About Linda Dijkshoorn
"I have always been fascinated with Biology and had an entrepreneurial spirit. This shone through during my Bachelor Biomedical sciences and my Msc Molecular Cell biology as I set up, ran and grew my first company during that time. That entrepreneurial experiment turned out very successful and convinced me that my future was in the Biotechnology Industry as an entrepreneur. To that end I moved to Groningen for a PhD program focussed on biotech and synthetic Biology at the department of Chemical Pharmaceutical Biology at Groningen University. During my time there and the experiences I had engineering microorganisms for industry, the idea for EV Biotech evolved. Strain development was still being done in a (brute force) trial-and-error way. There had to be a better way to approach this to limit the amount of negative experiments and to make sure each piece of data generated has added value. And so EV Biotech was born, focussing on a fully computational design pipeline boosted with experimental designs and data generation in a synergistic fashion.
Practical information
Date: September 8, 2021
Time: 12:45 pm – 20:00 pm, including drinks and BBQ
Venue: InnStyle, Herenweg 55 Maarssen
About HollandBIO's Dutch Biotech Event
The Dutch Biotech Event is a yearly event for members, invitees and others interested in entrepreneurship. The program exists out of a couple of keynote speakers that bring life sciences and entrepreneurship together in an inspiring talk and workshops and break out sessions that contribute to the development of the entrepreneurs and/or their companies.
Made possible by

https://www.hollandbio.nl/wp-content/uploads/2018/01/logo3.png
0
0
Robbert Wever
https://www.hollandbio.nl/wp-content/uploads/2018/01/logo3.png
Robbert Wever
2021-04-12 10:22:16
2021-07-09 10:08:24
Dutch Biotech Event 2021