← All events
HollandBIO, Met Korting
30/06/23

Join us to celebrate the power of biotech at the Dutch Biotech Event 2023!
About HollandBIO's Dutch Biotech Event
The program features inspiring talks by keynote speakers on biotech and entrepreneurship, followed by workshops and break-out sessions that contribute to your personal development and that of your company. In addition, there will be plenty of opportunities for networking during the break, drinks and vegetarian BBQ.
Practical information
Date: Friday, June 30th
Time: 12:45 pm – 20:00 pm, including drinks and vegetarian BBQ
Venue: InnStyle, Herenweg 55 Maarssen
Free parking available. Plan your route.
Program
12:45-13:30 pm – Registration, coffee & tea
13:30-15:30 pm – Plenary program
15:30-16:00 pm – Networking break
16:00-17:00 pm – Break-out sessions
17:00-20:00 pm – Networking drinks & vegetarian BBQ
Who can join the Dutch Biotech Event?
The Dutch Biotech Event welcomes HollandBIO members (registration free of charge) and employees of other biotech R&D companies (registration fee €295,- p.p.), with a maximum of 2 delegates per organization.
We invite non-member startups to consider a HollandBIO membership (€562,-/year), which besides access to the network & events, offers many more advantages.
If you have any questions, please contact HollandBIO's Dina to find out more about the options to join the event.
Registration
Registration for the Dutch Biotech Event is closed.
Keynote speakers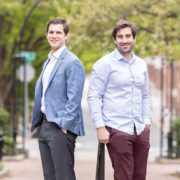 Joshua Cohen & Justin Klee – Co-CEOs & Co-Founders Amylyx
Josh Cohen and Justin Klee co-founded Amylyx in 2013 with the aim of understanding the causes of neuronal death in neurodegenerative diseases. By combining their expertise in biomedical engineering and neuroscience and in collaboration with the neurodegenerative disease community, they have grown Amylyx from a dorm room concept to a globally operating, publicly traded pharmaceutical company over the past 10 years. Amylyx' investigational ALS treatment has received regulatory approval in Canada and the U.S., and the company is looking to serve the patient community globally, with European headquarters based in Amsterdam. Amylyx has a strong connection with the Netherlands' ALS community and the Dutch biotech sector. Josh and Justin are driven each day by the company's mission to end the suffering caused by neurodegenerative diseases like ALS by striving to discover and develop better therapies. In their presentation, Josh and Justin will talk about their journey with Amylyx and how they continually question the unquestioned to address significant unmet medical needs.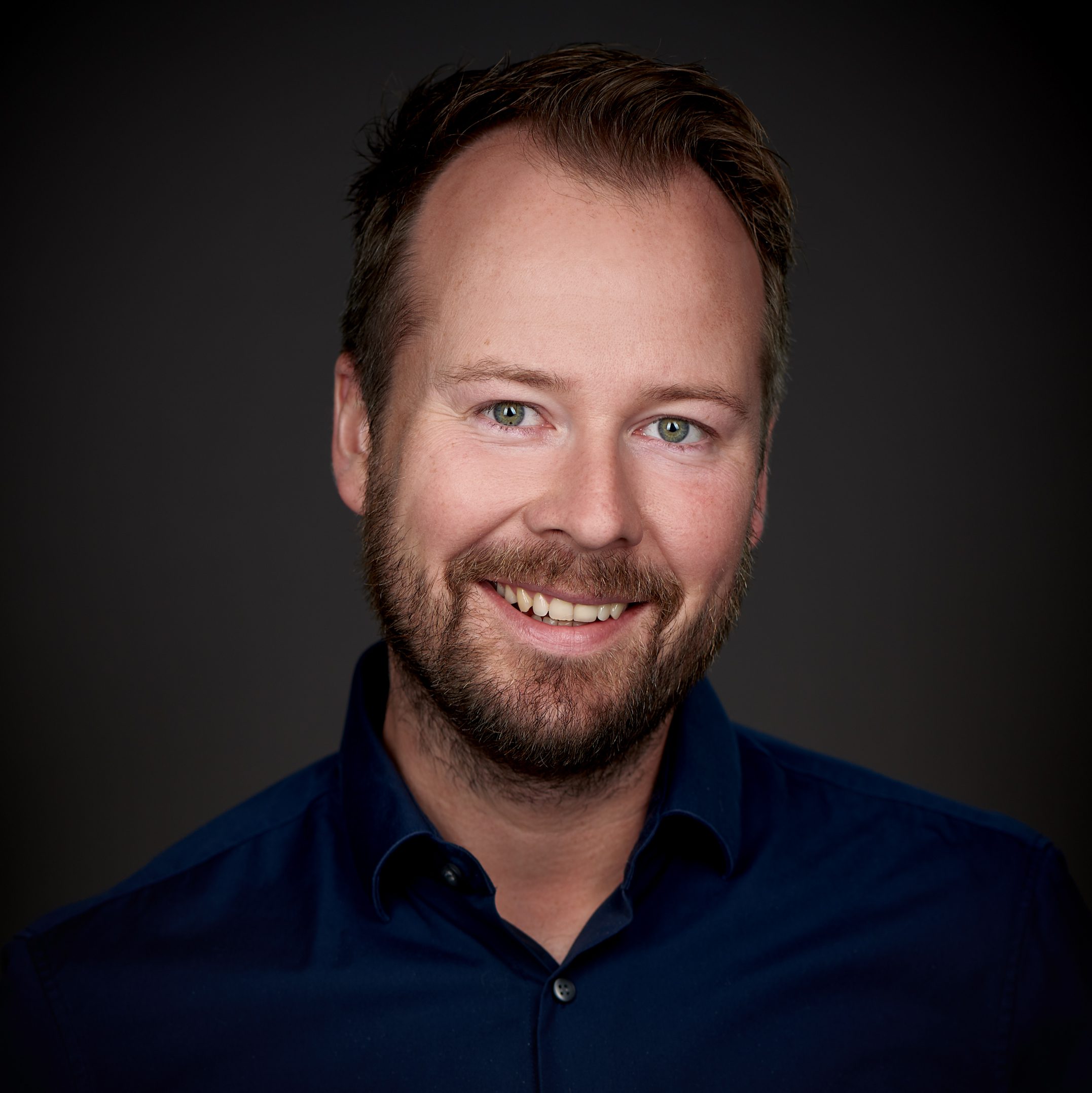 Corjan van den Berg – Growth Officer & Co-founder Revyve
Corjan van den Berg has a Bsc in Food Technology, Msc in Biotechnology and received his PhD at Delft University of Technology in 2010 on Process Technology, which he performed at the Netherlands Organisation for Applied Science (TNO). After his post-doc of downstream processing of biofuels he became more interested in single cell proteins. From 2011 onwards, he focuses on the topic of algae biorefinery, initially at TNO, where he was the lead in building the world's first mobile algae biorefinery, and from 2016 onwards at Wageningen University & Research, where he works as an assistant professor on the topic of biorefinery. In 2019 he co-founded the biotech company that is now known as Revyve, which is developing natural egg-white replacers based on micro-organisms. In his presentation, Corjan will dive into his journey of setting up an alternative protein startup in The Netherlands. In doing so, he will touch upon topics that are vital for any ambitious entrepreneur, such as fundraising, corporate partnerships and scale-up challenges.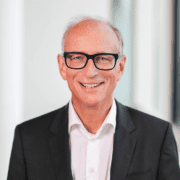 Hans Schikan – Top Team Top Sector Life Science & Health
Passionate life science connector Hans Schikan has 30+ years of leadership experience in the (bio)pharmaceutical sector. After his graduation as a pharmacist, he held various commercial roles at Organon, after which he joined Genzyme in their efforts to treat rare disease patients. In 2008, he joined Prosensa, a young company developing mRNA therapy for Duchenne Muscular Dystrophy, which he led through successful collaborations, IPO, and acquisition by BioMarin. He currently serves on the boards of several public and private biotech companies in multiple countries. He is also a member of the core team of the Dutch Top Sector for Life Sciences and Health, involved with Swanbridge Capital and Forty51 Ventures and co-founder/board member of Pharvaris, listed on NASDAQ. Finally, during part of the the COVID-19 pandemic, he was appointed as Special Envoy for vaccines by the Dutch Ministry of Health and Welfare. In his presentation, Hans will share his personal experience and passion in life sciences. What makes him tick, where does he find inspiration and what does he regard as the major challenges?
Erwin Nijsse – Director-General Business & Innovation, Ministry of Economic Affairs and Climate Policy
Erwin Nijsse is Director-General of Business and Innovation at the Ministry of Economic Affairs and Climate Policy in the Netherlands since May 1st, 2023. The Directorate-General for Business & Innovation stands for the transition to a sustainable economy with a strong innovative capacity and is committed to a good business and investment climate. Since 2020, Erwin has been working at the National Growth Fund staff department at the Ministry of Economic Affairs and Climate Policy, where he served as director for 2,5 years. In the 25 years before, he held various (inter)national strategy and finance positions at Shell. Erwin studied in France and in The Netherlands, resulting in a Master's degree in Economics at the University of Groningen in 1994.
Break-out sessions
Navigating through the rough biotech funding landscape
Join this break-out session to discuss the current biotech financing climate. Venture Capital firms raise billions of euros to invest in deep tech, while early-stage biotech companies are struggling to raise funds and are in need to refuel their R&D activities. We invited three experts in the financing field to share their insights on today's market.
Featuring Oskar Slotboom (BioGeneration Ventures), Marieke van der Lans (Leyden Labs) & Pieter Wolters (dsm-firmenich Venturing)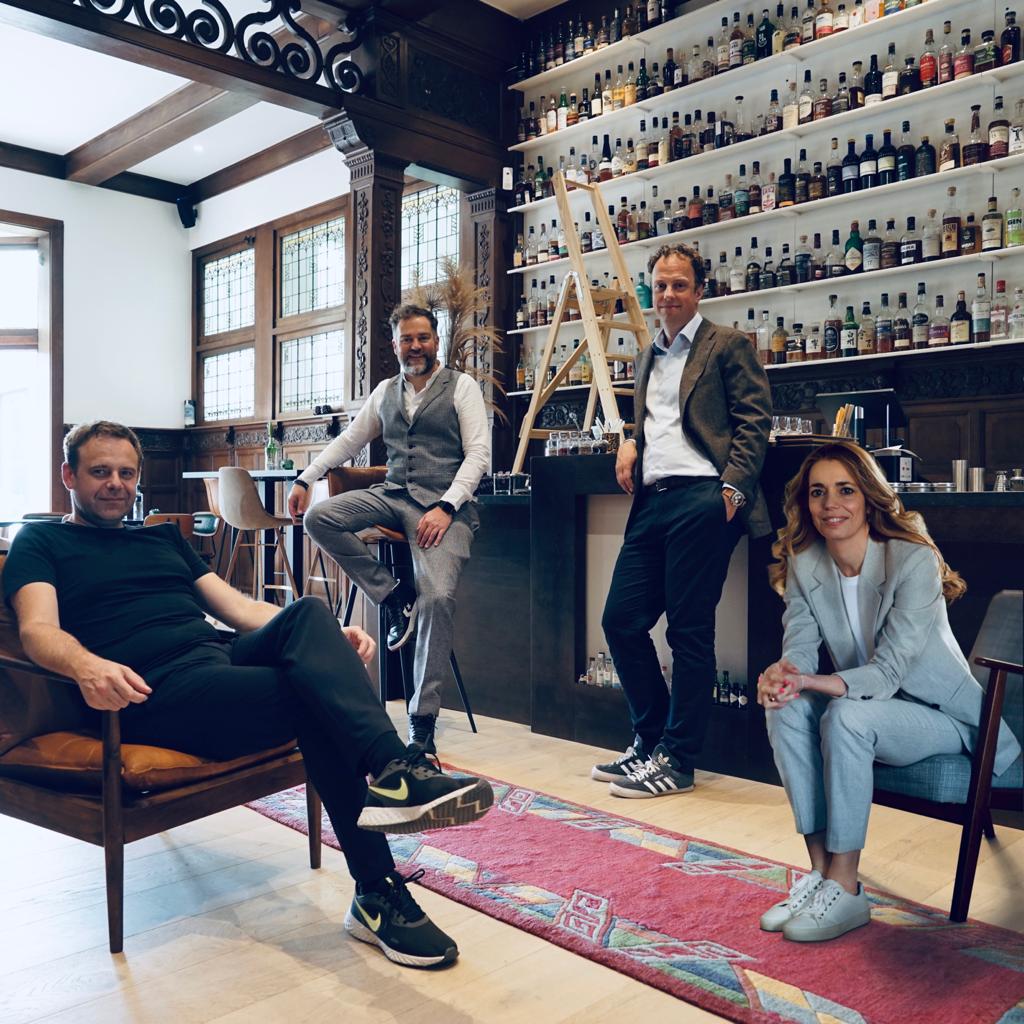 Making biotech irresistible through the art and science of influence
How do we build support for biotech? How do we excite people for biotech? And how do we address concerns and anxieties regarding biotech? Join this enlightening break-out session led by Sue and the Alchemists, a renowned agency specializing in behavioral influence, to discover how psychology and communication can revolutionize the biotech industry by increasing visibility and fostering trust. Through real-world examples and practical strategies, you will gain a deeper understanding of the science behind influencing behaviors and learn how to effectively apply these principles in your biotech endeavors.
Powered by Sue and the Alchemists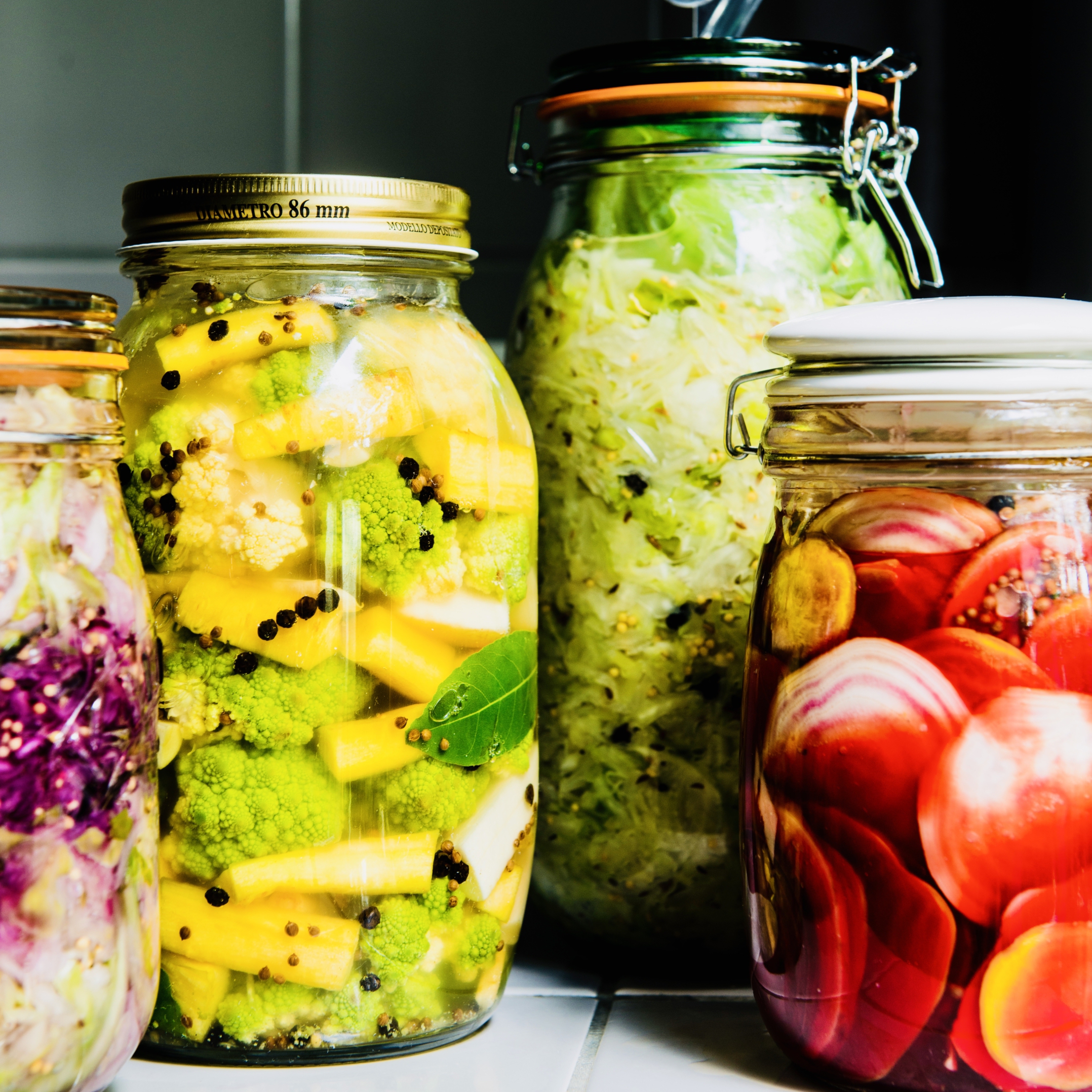 Fermentation unveiled
Join this break-out session, where we delve into the captivating world of food fermentation. Accompanied by the esteemed Dutch Foodwriter, Meneer Wateetons, you will witness firsthand the remarkable power of the tiniest organisms crafting the grandest of flavors. Discover (and taste!) the art of fermenting various culinary delights, including vegetables transformed into tangy sauerkraut, dairy transformed into creamy yogurt, and beans transformed into umami-rich miso.
Powered by Meneer Wateetons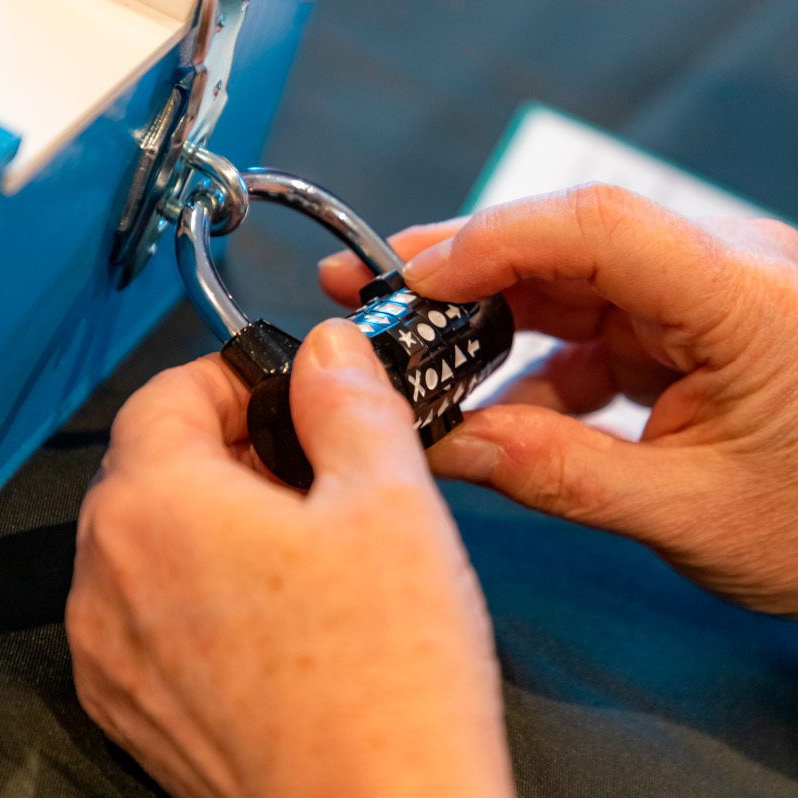 Break into the box*
Do you find it hard to attract new employees? Or to retain valuable employees and help them develop? Join the Break into the box game from NLwerktaanwerk and be challenged to come up with out-of-the-box solutions. Together with other participants, you help an entrepreneur who is looking for staff. The solutions to the challenge are hidden in sealed boxes. By performing practical tasks in groups, the codes of these boxes can be cracked. Questions you may tackle, include: 'Does the job vacancy specify what is really needed in the workplace?', 'What buzzwords are used in job vacancy texts?' and 'How do you select and remain open to unexpected talents?' At the end of the game, you will have gained valuable insights on how to approach challenges regarding personnel differently and where to go for additional help. 
Powered by Mirjam de Graaf, Sharon Peeters & Jeroen Brandes (NLWerktAanWerk) 
* Disclaimer: this break-out session will be held in Dutch only.
Made possible by

https://www.hollandbio.nl/wp-content/uploads/2018/01/logo3.png
0
0
HollandBIO
https://www.hollandbio.nl/wp-content/uploads/2018/01/logo3.png
HollandBIO
2022-12-09 12:57:18
2023-06-28 15:31:28
Dutch Biotech Event 2023